Ancient Chinese objects of art from the Ming Dynasty
In the period of 1368-1644 A.D. China during the Ming Dynasty, advancement of arts and culture has seen an implicit shift and is known to be the richest civilization in the world. Reformation has flourished, political system and ruling structure improved and considerable restoration has been done.
Two establishments well known until today are the maintenance of the "Great Wall of China" and the initiation of "the Forbidden City" in Beijing, was also accomplished in this Dynasty. Most of all, world expansion and international relations have also become the main focus. Gifts and exchanges become tools for strengthening relationships. Antiques traveling by days are applied with colorful designs for a new and fresher look. This not only attracts international trade but also tightens relationships between countries, marking the prosperity of the dynasty with Chinese antiques being traded around the world for most of the recorded history.
Here Photos of antiques founded from a private collection.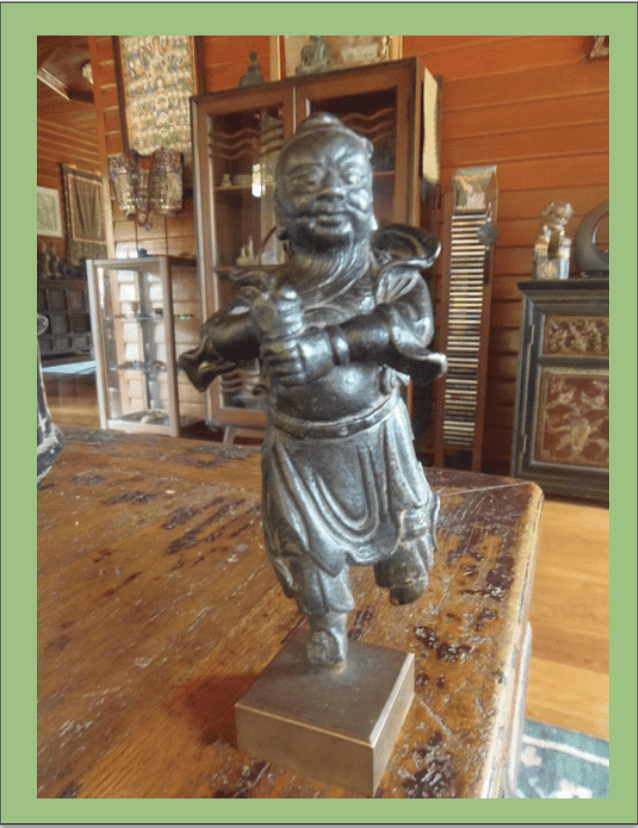 A Bronze statuette modeled in the Ming dynasty is believed to be one of the figures from traditional Chinese Literature. Values on drama, literature, and poetry are placed highly and are reflected through the social status in the society.
Statuette has been placed at home to be worshipped and symbolize the main importance in the role of life. This piece of art was acquired in Yunnan, a province in the southwest of China.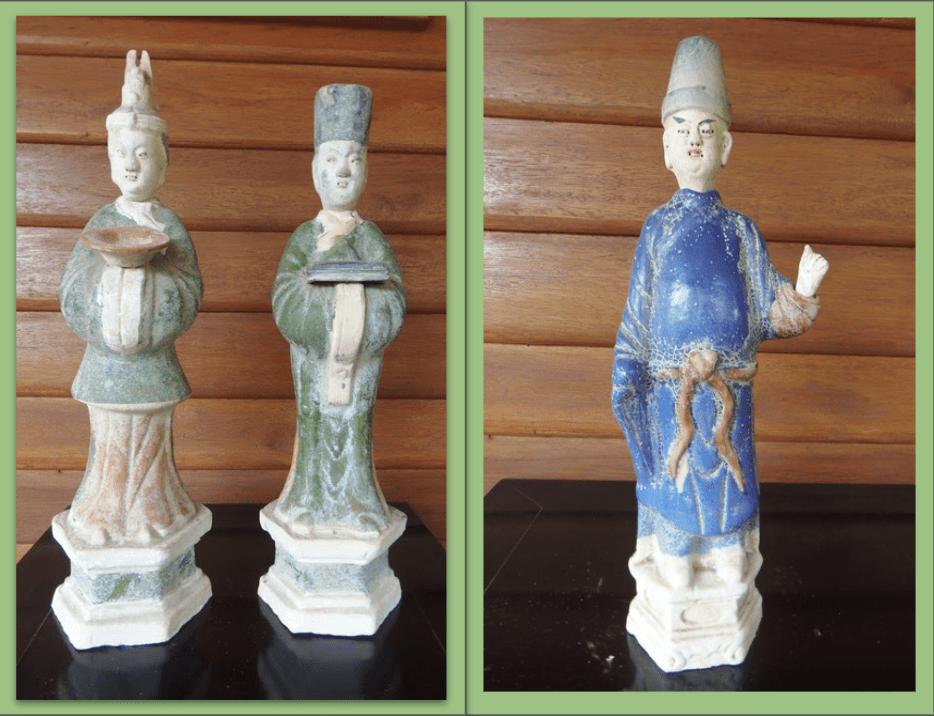 Other than Statuette, the Ming Dynasty also continues the combination of color "Sancai Glaze" indicating the use of three predominant colors: brown, green, and a creamy off-white or yellow. The white may come from the natural colour of the fired clay. The brown and green colours came from adding metal oxides to a lead glaze, as implied by the two Sculptures of assistance meant for the afterlife. Other colors are also utilized but the "blue" is somehow more highly valued as "cobalt" one of the mixtures that can only be imported. It is said that the Persian and Syrian introduced it to China. As for this blue official figure, it was obtained in Hong Kong
"A living art does not reproduce the past, it continues it." (Auguste Rodin)
At FiddAsia, we value Art & Collection. 
For more information, contact us at  contact@fiddasia.com.
Contact Us
Send us a request
Related posts