Mandara Residence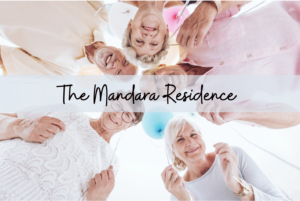 It is an established fact that the world's population is ageing, and this phenomenon is accelerating very quickly in the most developed countries, but not only.  The health crisis that we have been experiencing for more than two years now has nothing to do with it, but it is taking a heavy toll on the most fragile populations and particularly on those over 55.  The ageing process is inevitable for everyone, or at least until someone discovers the magical formula for eternal youth, which will inevitably have other consequences, but we have time to see this through.  As the world's population ages, we need to plan as soon as possible how we will house and care for our elderly so that they can comfortably live their golden years.  A new market has developed over the last few decades in the most advanced countries and today some new destinations are positioning themselves on this promising and often lucrative niche.  
Thailand is one of the destinations with a number of attractive features, including a sunny climate and a certain quality of life that many people discover on tourist trips and where the cost is within the reach of many people.  The richest also find their account there with the development of infrastructures and increasingly luxurious services.   The Kingdom thus offers the investors various opportunities in connection with the market of seniors or what some call "the Grey Gold".  Thailand is a prime destination for living the best of our golden years with independent living facilities for senior communities.
 Mandara Service Residence offers a home-away-from-home environment wherever you come from.  Everything is designed for seniors, generally aged 55 and over, including those with reduced mobility.   The Residence offers single and double villas from 65 to 150m2 for those who like to live in a private house and flats from studio to 2-bedroom from 41 to 65m2 in a nice little building still to be built.  Mandara is a small village in itself with swimming pools, restaurants, shops, SPA, Gym and other services including a personalised assistance programme according to the specific needs of each resident. All programmes are supervised by specialist staff. Residents enjoy comfortable and fully equipped living spaces, delicious and balanced meals, as well as social and recreational events.  This makes Mandara Residence suitable for people who are fully independent and who wish to live in a shared community, as well as for those who need daily assistance. 
Mandara Residence is located in Pong, a small Thai village in a quiet and peaceful area in the middle of a residential development north-east of Pattaya.  This community has several major international hospitals less than 15 minutes away. Golfers are particularly well catered for as there are numerous golf courses and golfing facilities nearby, the nearest of which is also less than 15 minutes drive away. The surrounding area has many exciting outdoor facilities such as water parks, yacht clubs, fishing lagoons, restaurants with specialities from around the world, pubs, shopping complexes, more traditional local markets and much more. 
Let yourself live without the worries of everyday life, house or flat and exterior landscaping maintenance, Mandara's staff take care of it all.  You will be surrounded by residents who share a common living environment and with whom you will be able to interact as in your own neighbourhood or village and with whom you can share your ideas, your hobbies and make new friendships while maintaining your own private environment. 
As we grow older, we become increasingly dependent on some form of assistance, whether it be medical care, personal care for daily activities, or keeping up to date in a society that no longer knows how to take the time to live and which often confuses speed and haste.  There comes an age when we want to enjoy moments of relaxation, nature, activities that we are passionate about, in short, to let ourselves live, which is what Mandara Residence, designed as a small village, is all about. 
Mandara Residence offers different formulas, whether you wish to buy to take advantage of the services offered or to invest to hold a property under management or simply to invest to obtain a return during the development period.  For those who wish to buy, it is possible to finance up to 50% of the value of the acquisition over a maximum period of 5 years without interest via the concept of a developer loan. 
The marketing department of Mandara Résidence is at your disposal. 
For more information, Contact us at : contact@mandararesidence.com
Contact Us
Send us a request
Related posts