Millennial living lifestyle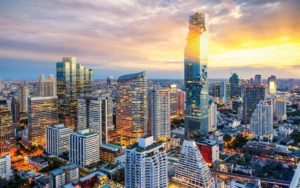 Who are the Millennials and what are their aspirations? They all have in common to have grown up with the high-tech tools of today and with their constant evolution. They are thought to be the new consumers of tomorrow, but they are already very active in shaking up their parents' habits, so businesses are adapting in all fields.

In short, Millennials are a generation in permanent mutation, thus difficult to "fit in", in other words, they are not standing still, they are determined and they reject segmentation. It is their living space to adapt and not the other way around. In that context, real estate promoters are building increasingly smaller homes as Millennials are just passing by, offering us a new opportunity to invest differently through self-service storage spaces.  ( Paul Roussel, Managing Director; FiddAsia – Oct 16, 2020 ) 
The new Generation living lifestyle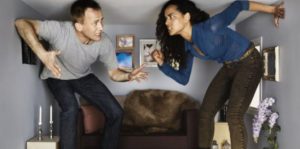 We are still at the very beginning of an era that is changing, tense, exciting and accelerating. Technology now affects every aspect of our lives.
The way we live has entered a new phase of development and evolution with growing demographics that also rhymes with the limitation of living space.  However, our home is still our safe zone. So how can we improve the idea of what a better life is?
The Millennials generation is facing the housing crisis.  A lack of financial means and increasingly rising prices are pushing people to buy smaller homes.  Nowadays, many prefer to rent small studios or buy less spacious apartments.
New technologies make it possible to work from almost anywhere.  No space, no problem!  When even those who enjoy comfort space discover that their big house is no longer large enough to store what has been accumulated over a lifetime, that's when the idea of self storage was born.
People use this service to free up floorspace in their homes by storing things that are not usually needed on a daily basis to gain living space and/or protect their belongings.
Housing prices in Asia are reaching new heights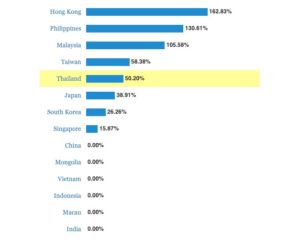 Over the past two decades, the center of the world's wealth has shifted to Asia, the region has become richer and more connected. The lifestyle of the people in this region is impacted by the financial issue and the cost of living has increased significantly.  According to the 2019 Global Talent Trends report by human resources consulting firm Mercer, eight of the ten most expensive cities in the world are located in Asia.
The report shows that the most important concerns for people living in this region are housing, transportation, food, clothing, household items and recreation. Hong Kong is proven to be the most expensive city in the region. Even under difficult political circumstances and with Covid-19, the price of housing remains high and unaffordable for many of its inhabitants. In addition, other major cities such as Tokyo, Seoul and Shanghai are also facing the same problem.
One of the reasons for the rising cost of living in Asia is the ever-increasing number of newly wealthy Asians, notably from China.  They dominate the market.  They have an appetite for consumption and buy all kinds of products in all consumer categories, including real estate. In fact, they are the biggest contributor to housing price inflation throughout the region.
The Chinese mainly invest in countries bordering their homeland, because prices are more affordable there than in Europe or the United States and they get better returns. The Kingdom of Thailand is thus one of their favorite destination.
Why Self storage industrial in Thailand is on the rise?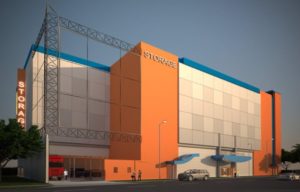 In more than two decades, the compass of wealth has shifted its pole eastward. Galloping and unbridled urbanization has increased housing prices and the cost of living.  The rise in land prices is greater than one might imagine, pushing vertical living to become a trend.  Self storage are experiencing great success driven by Japan and the United States.  Hong Kong remains the most established market in Asia and is pushing Singapore, Malaysia, the Philippines and Thailand in the same direction.
A home is a happiness factor. Thai people have adapted to the new urban lifestyle. The idea of storing personal belongings outside their homes is gaining ground.
Self-service storage companies are capitalizing on rising housing prices and meeting the needs of new generations. Other companies, particularly those in the e-commerce sector, are surfing this wave, taking advantage of the flexibility offered without having to invest themselves in premises to store their products.   This flexibility and the boom of self-service storage in Thailand offers an opportunity with interesting returns on investment and limited risk compared to other sectors.
Keep in touch with FiddAsia. Asia new norm life style in progress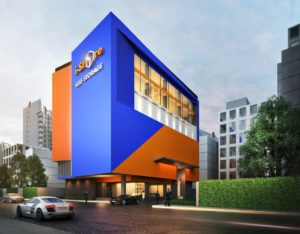 FiddAsia X I-Store: a space that meets the lifestyle of the new Asian standard. Take a closer look at a company that is at the forefront of lifestyle trends and that offers an interesting perspective for investing in urban real estate. Stay tuned to FiddAsia's new events.

Bamboo Viscose Fabric Face Mask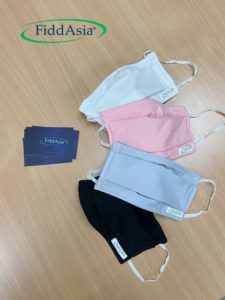 Our barrier Face Mask "BAM" is made of 60% bamboo viscose and 40% cotton, so it is very comfortable to wear. It allows air to circulate with a filtration capacity tested at 93%, limiting the penetration of particles as small as 3 μm. This mask is adapted to the most sensitive skins by avoiding itching and pimples that irritate the epidermis. It can be customized with any logo or drawing on request.
For more information, please drop us a line at marketing@fiddasia.com
Connect with the FiddAsia team
In today's ever-changing world, and more so tomorrow, it is important to adapt your asset management strategy accordingly. Alternative solutions in contact with the real economy have to regain control over speculation and its excesses. Strategical and geographical diversification, SME, start-ups, solutions for yield or capitalization via new vehicles, green, sustainable and socially responsible economy, limiting intermediary and tax charges, family protection, we guide you in your choices.
Contact Us
Send us a request
Related posts