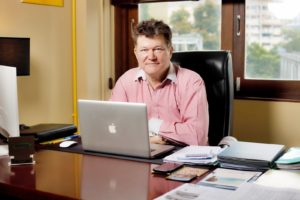 Paul Roussel
Founder and Managing Director 
FiddAsia Advisory Ltd.
2 & 5, the numbers in the Spotlight!
Dear reader,
Above all, we hope that you, your family, friends, and colleagues are all healthy and safe from the pandemic which unfortunately will shake up our habits for a few more months or even longer.
2 and 5 are the numbers in the spotlight for FiddAsia Advisory in this middle of the year which also marks for many the beginning of the summer season break.
2 because this is our 2nd Quarterly Newsletter and 5 because it marks a milestone date that counts in the life of a company as we reached the bar of 5 years of activity on the precise date of June 25th.  June 2015 was indeed the date FiddAsia Advisory Ltd was officially registered in the Kingdom of Thailand. The objective was to unite under the same banner different services mainly in private and personalised wealth management, proposing alternative investment solutions to the classic standardised and modelled plans.  
5 years of a constant move with innovative and creative development at the service and upon request of our international clients from all horizons while continuing to honour a partnership with a DNA historically attached to the only French-speaking expatriates community.
Over the last 5 years, we have notably sealed new partnerships offering diversified and profitable investment opportunities in alternative and non-conventional sectors of activity such as Agroforestry, the growing of Thai Orchids in natural greenhouses, storage and specialized real estate, film production financing for the streaming industry, financing of Startups, Fin-Tech, a selection of SME but also direct liaison with well-known and rigorous professionals of specific asset classes. Simultaneously, we developed with some success two offers to which we see a certain patrimonial interest, the artworks and collectibles as well as gemstones.
5 is the number of FiddAsia Team members at the Bangkok office, who also relies on a strong independent network of agents in both Thailand and abroad, mainly in Asia.
Lastly the number 2 as the number of positions that will be on offer at the Bangkok office by the end of the year in marketing and development.
The year 2020, challenges, opportunities, strategies… 
What should we learn from the first six months of 2020?  We are not going to make a macroeconomic analysis of the situation, that is not the purpose of this letter, and the web is already full of all kinds of analyses.  What interests us here are the challenges the situation poses for FiddAsia's development, for our clients and the opportunities it offers.  It should however be noted, an opportunity is not necessarily one for everyone.
The challenge for many will be to go through the process with a clear conscience and hopefully get back to normal soon.  But what will normal be when we hear and read in every media, the establishment of a "New Normal".
The "New Normal" has been taking shape before our eyes continuously, not for a few months with the Covid-19 crisis, but for decades, centuries, millennia, it's what we call evolution.  We are not going to judge here whether it is positive or not, history will take care of it.
So what do we do in the meantime?  The worst would be to sit and wait for the "New Normal" to take place, we might as well wait for the formula of eternal life to be found, do we really want that?  Without going so far as to adopt Epicure's doctrine, we must seize the opportunities of the moment and the buzzword is "Resilience", an English term used for the first time in 1626 and which means "Rebounding", "Getting back on your feet".  Well, except that to bounce back, you have to hit bottom to get the push!
There are opportunities, some are recent, others already well established, they do not have the glitz of big names but they deliver results, an average return of 5 to 8% per year.  There is with no doubt a certain risk to be considered, but there is always a risk, at the very least that of short and medium-term liquidity, 3 to 5 years on average.  To do nothing is to take the risk of devaluation, depreciation or worse, to see taxes take care of our savings, because the debt that is being created with the money printing presses running at full speed will have to be repaid in one form or another.
So our goal at FiddAsia is, therefore to continue to do what we have been doing for the first 5 years, listening to our clients, starting from a blank page, working with our partners to look for new and innovative investment solutions, looking for projects, participating actively where possible and accessible and broadening our field of action.
Broadening our field of action… we seized the opportunity to develop our business transaction service with the marketing of a range of sanitary products directly from the factory and 100% made in Thailand.  We have therefore recently started to market barrier Face Masks for "Non" medical use that have received the French DGA (under Ministry of Armed Forces) approval in category 1 and high-end stainless steel "designed" hydroalcoholic solution dispensers with foot control.  These products, initially designed for the French market, are now available for sale in Thailand and for export.
Finally but not least, we are listening to all those who, regardless of their country of residence or trading area and who have a legally established business, who share our values of servicing and listening to clients, who are looking for opportunities to expand their own business and are able to provide interesting, innovative and high-performance solutions to join our network of independent agents and develop new synergies.
We invite you to discover our services and our blog articles on the website www.fiddasia.com. 
"Misfortune is never pure, nor is happiness. One word organizes another way of understanding the mystery of those who have made it through: resilience, which refers to the ability to succeed, to live, to thrive in the face of adversity."
– Boris Cyrulnik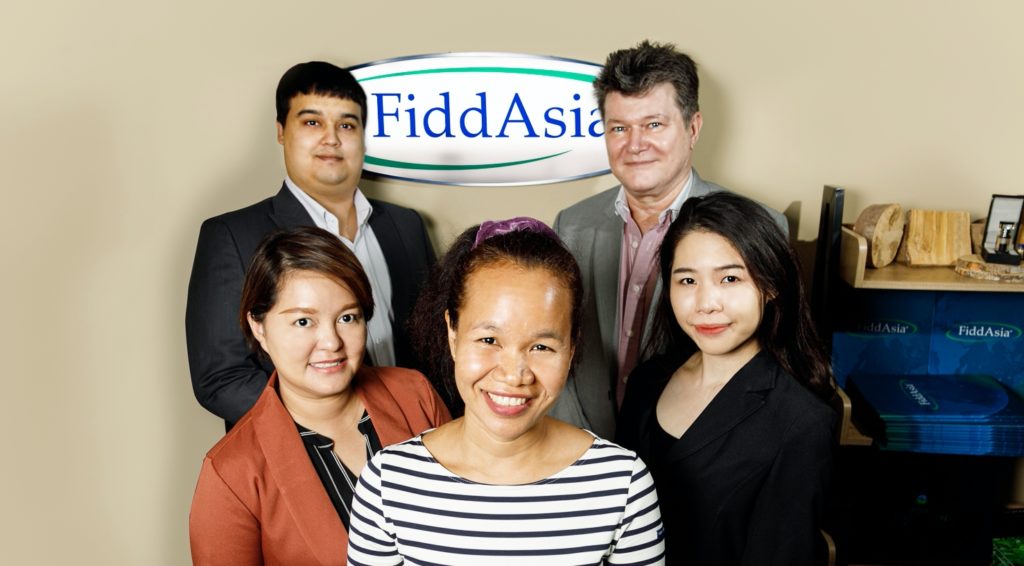 Staff Note
Taika Chomchome
Executive Assistant
Working at FiddAsia has opened my eyes to a world of new business opportunities.
FiddAsia Advisory is a result of a good mix of our MD, Paul Roussel's years of experience in Asia, and connections he has built along the way.
Here, we understand that people have unique tastes and needs, and it shows in the choices of partners and services we offer to our clients. The range of investments available varies from the plantation, filming, self-storage, factoring, real estate, etc. As long as the world is still moving ahead with new inventions and discoveries, we will also not stop looking for new business chances – for you and for us.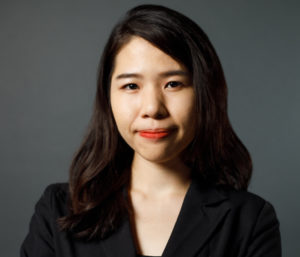 Staff Note
Jidapa Limlert
Business Development Executive
From the beginning of this year, we have faced challenging situations with unpredictable outcomes. This has encouraged many, including us, to embrace new strategies and adapt to new working environments. (new normal)
Our core business has always been providing alternative investments from various industries to our clients. Simultaneously, we are open to all opportunities and are also working on developing new lines of products and services which we believe to be potential. You will be able to find distinctive services and even products on FiddAsia Advisory's website and social media.
We rely on maintaining trust and consistency not only from our network of independent consultants but also to our clients and partners.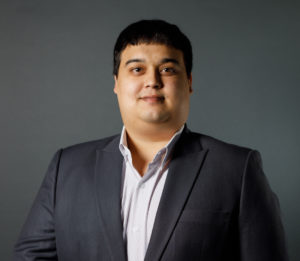 Staff Note:
Frederick Kilburn
Business Development Executive
As a short introduction, my name is Frederick Kilburn a Thai/British national currently based in Bangkok Thailand and a part of the Business Development team here at FiddAsia.
Here at FiddAsia, we provide personal and business strategy development through a network of independent consultants and we offer customized investment opportunities that are built and customized to your needs from sustainable investments to business transactions.
We are committed to bringing you nothing but the best via our wide range of opportunities and understanding of people's needs and requirements of investments and we are here to answer any questions you have.
Contact Us
Send us a request
Related posts