We hope this message finds you, your family and colleagues, all healthy and unaffected by the pandemic.
If there is something positive to remember in these difficult times, it is that it forces all of us to rethink our lifestyles in order to best prepare the post-pandemic world for our children and future generations.  The present is the world we are all in, some parts of the world the situation is improving while in others it is deteriorating.  Overall, the pandemic is progressing and many observers fear a second wave that could be caused by the premature reopening of some States borders and less rigorous discipline of social distancing.  We must remain optimistic, but we also must be aware that it is far from over as the WHO reports new daily infections records almost every other day.
At FiddAsia, we have taken the time of the last few weeks to make progress on our development initially planned for the year-end.  Our "Business Transactions" service, which relies on a network of independent consultants and already well present on "Off Market" opportunities in certain sectors such as hotels, real estate, sustainable investments or entertainment, has been strengthened with the recent signing of an agreement for the distribution of a quality sanitary range with "non-medical" masks and a mechanical soap/hydroalcoholic gel dispenser.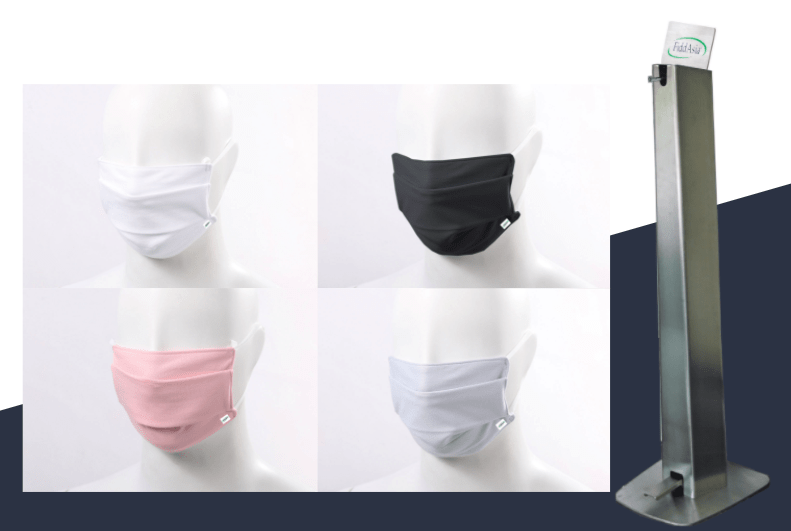 The masks meet the French AFNOR standard and have successfully passed the French DGA (under the Ministry of Armed forces) tests to be categorized UNS1.  The fabric is mixed with 60% bamboo viscose offering natural antibacterial properties and give the masks a very soft touch that protects sensitive skin.  They come in different colors, they can be personalized as desired with a logo sewn into a corner of the mask or with creative design while retaining their barrier properties up to 10 washes minimum at 60C. The dispenser is very aesthetic in brushed stainless steel, 100% mechanical with foot control and can be easily installed at the entrance of office buildings, hotel lobbies and floors, restaurants, meeting rooms, etc..
For more information, please contact us at contact@fiddasia.com.
Contact Us
Send us a request
Related posts